ANNOUNCEMENTS:
With our ongoing enrollment, you can enroll in a class at any time! Check our class schedule and enroll online!
Summer camp registration is open! Sign up now!
Special events are back! Join us Friday, February 19th for Ninja Night!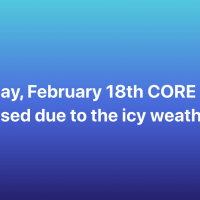 CORE will be closed on 2/18/2021 due to inclement weather.
« Return to All News